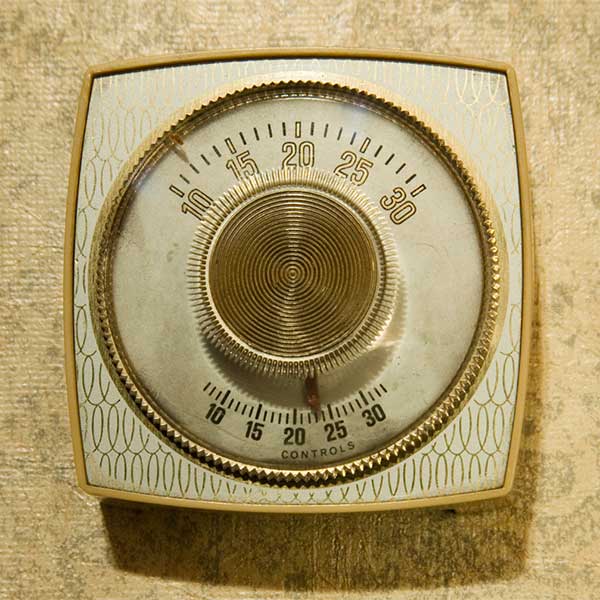 ABC Heating has been proudly serving the Champaign County area for 45+ years. Operated part-time from about 1969 in 1973 ABC became a full time concern for founder Fred F. Reed. In 2001 his daughter Gina Cribbett and her husband Mike purchased the business from him. Two long time employees were retained, the company was incorporated, and Mike became the full time General Manager at ABC. Our staff has expanded and currently represents over 150+ years of combined experience in the trade. We hold on to the seemingly outdated value of taking pride in our craft.
ABC has been an authorized and exclusive Amana Heating and Cooling Products Dealer from the beginning. This due in no small part to our commitment to quality over price. We could use various brands constantly shopping for the lowest cost or utilize a brand with a multi-million dollar national advertising budget for name recognition. Instead we choose to utilize the best built highest quality product we can find…this is Amana. With industry leading warranties and product quality, ABC has developed a reputation in the area for providing comfort control systems that work. Our company has survived and grown over the years not through large advertising campaigns or bargain basement pricing. Rather through the repeat business and enthusiastic recommendations of our satisfied clientele. We believe that it is better to explain a higher investment amount than to be forced to apologize for poor quality. For the cost conscience consumer and contractor we offer systems featuring Amana Distinctions equipment. We can provide attractive extended Parts & Labor standard and extended warranties to create even greater peace of mind for owners or buyers.
It is our mission to supply the highest value and quality available at a reasonable investment. We design and install Comfort Control Systems not just heating and cooling equipment. We believe the four cornerstones of a proper Comfort Control System to be – Performance, Efficiency, Dependability and Longevity. Put these four items together and you create a system that can PEDaL its way to improved comfort and lower expenses.
Performance – the ability to create and maintain comfort within the living spaces of the home.
Efficiency – the ability to provide proper comfort levels while minimizing energy usage to do so.
Dependability – fewer breakdowns, fewer problems and simple automated operation.
Longevity – utilizing equipment and practices that makes your investment last and last and last..
Our systems are designed to flow proper volumes of air to meet or exceed the equipment manufacturers specifications for operation and maintain comfort. Home owners that are comfortable in their homes are generally happier with the overall environment they live in. All of our replacements and new construction design/build projects have heat load/ loss analysis performed in house. We size and design our own duct distribution systems and back these in writing with our performance guarantee.
We provide design / build new construction, system replacement, indoor air quality products, and 24/7 emergency service for your comfort control needs. We can also provide system audits and correct issues with systems in existing homes. Repair of faulty systems in already completed homes generally costs multiples of the difference during initial construction. Simply proving once again that while it may require a small additional investment, it is still a better value to do the job correctly the first time.
ABC was built and continues to operate and grow ONE satisfied customer at a time.